Last week I assigned an unusual text for my students: the city of Suzhou itself. In this post I am going to show some examples of what I mean by reading the city as a text.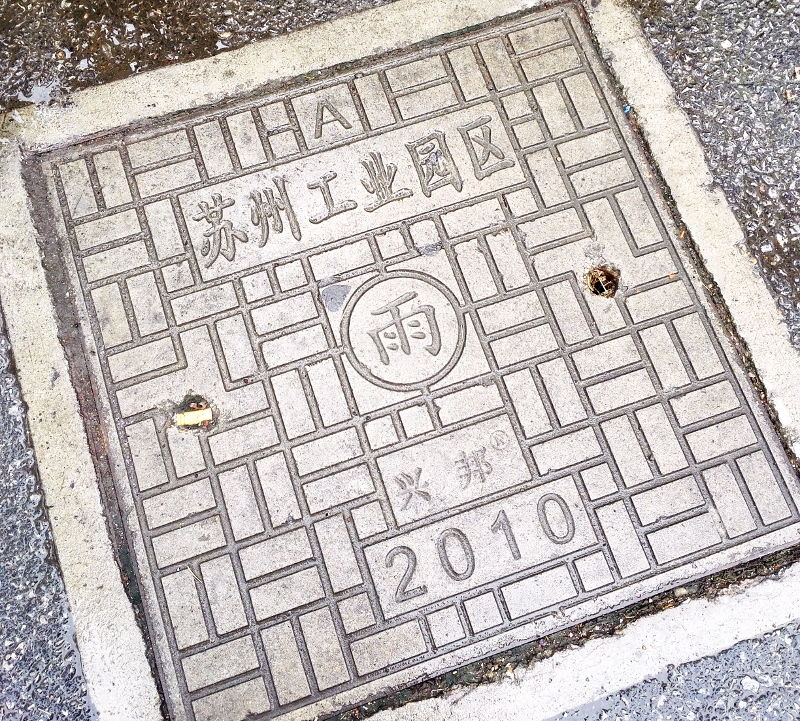 My first examples are quite literal. I began looking at the lids that cover infrastructure immediately after I arrived in Suzhou. It help me learn the Chinese characters that are most important to me. For instance the character in the center of this lid is yu, which means rain. This is a stormwater drain cover.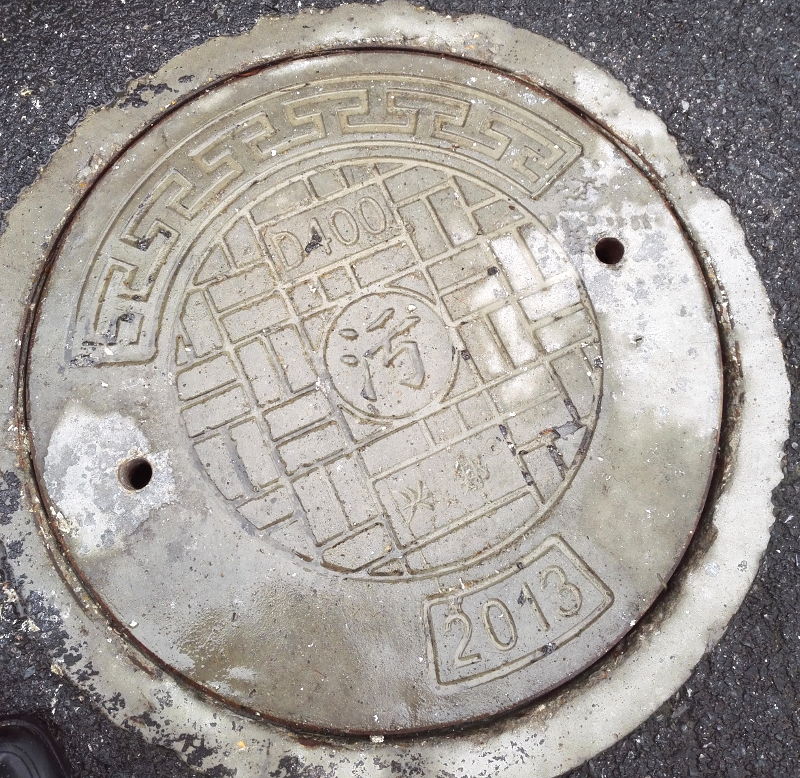 In conrast the central character on this lid is "wu", which means filth; this is a 'sanitary' sewer cover. The Chinese is actually more sensible in this case.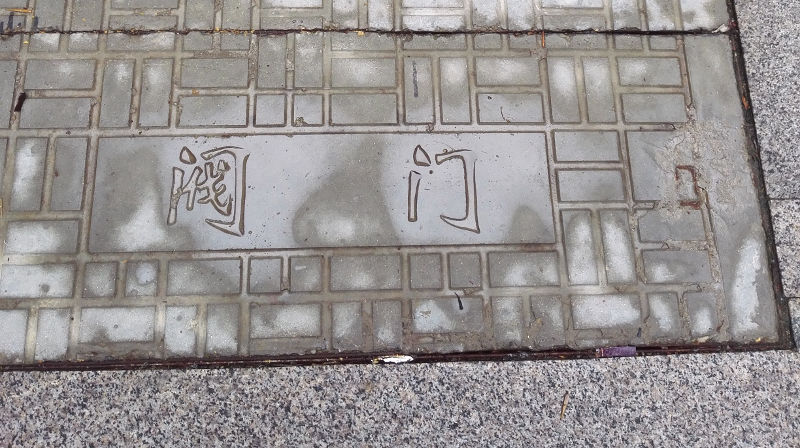 "famen" means valve. Probably water supply; possibly gas.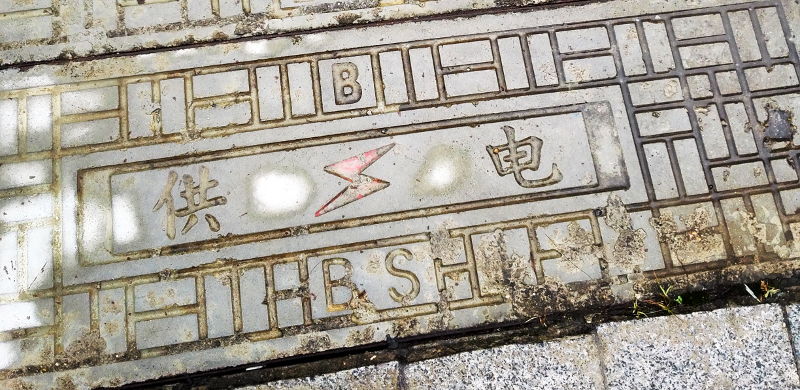 "gong dian" means electric supply. Red lightning symbol as a fair warning!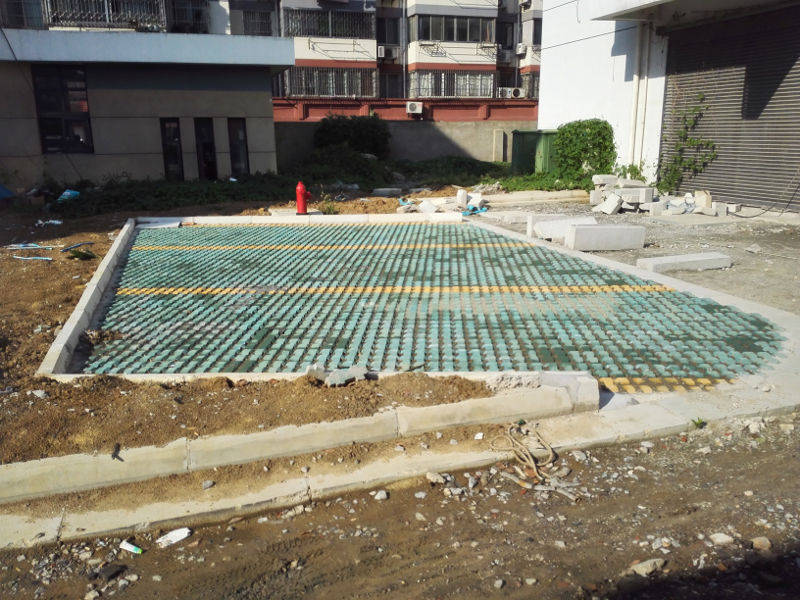 But reading a city–even just the infrastructure of a city–goes beyond literal reading of labels. Suzhou is now implementing a permeable-paving program. All across the city I have seen recent installations of permeable parking areas adjacent to existing buildings. Since Suzhou is built in a wetland, this makes a lot of sense. Still, I was surprised to see so much revision of areas that already had paving before.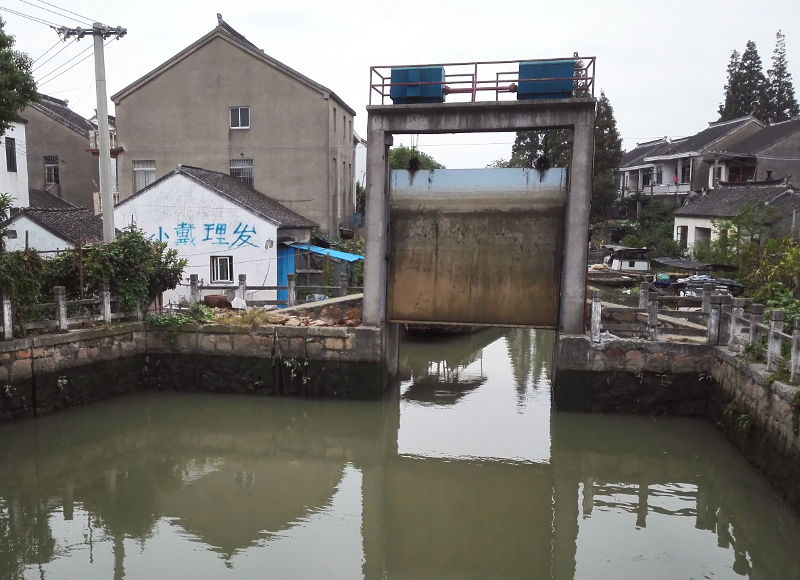 There are also flood-control gates adjacent to major navigation canals throughout the city. Here it is important to think about urban hydrography.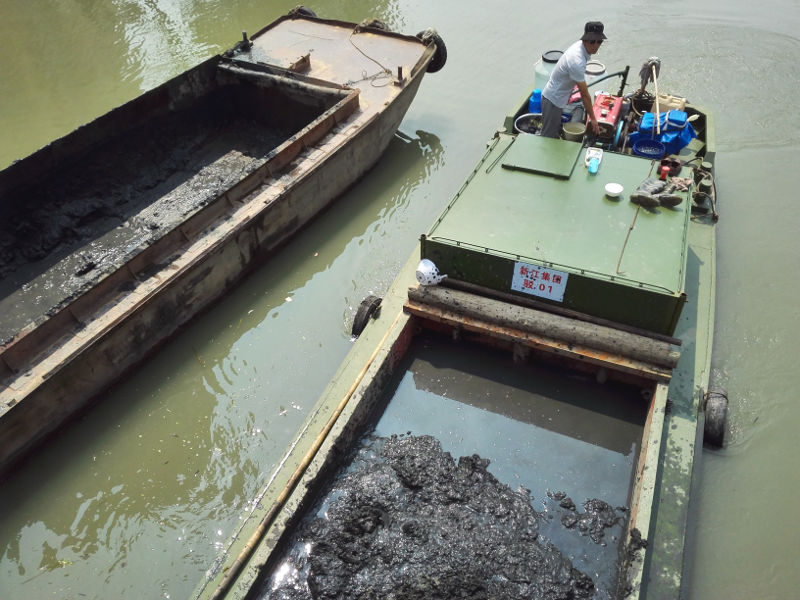 The canal-system is still a major, active system in Suzhou, and so it is being dredged. In this image the filled barge on the right is heading away under the bridge where I am standing, and the recently-emptied barge on the left is heading over to receive mud from the dredging-shovel.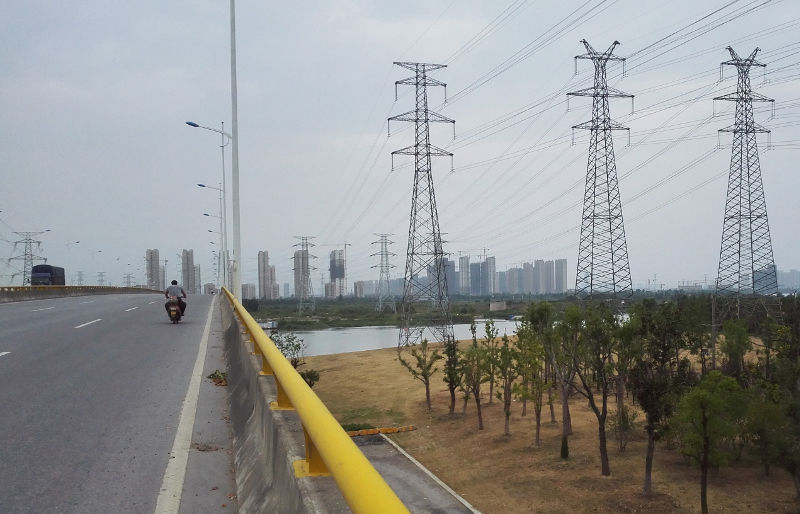 In this photo the infrastructure is massive and new: high-voltage transmission lines on the right, and a new highway bridge on the left.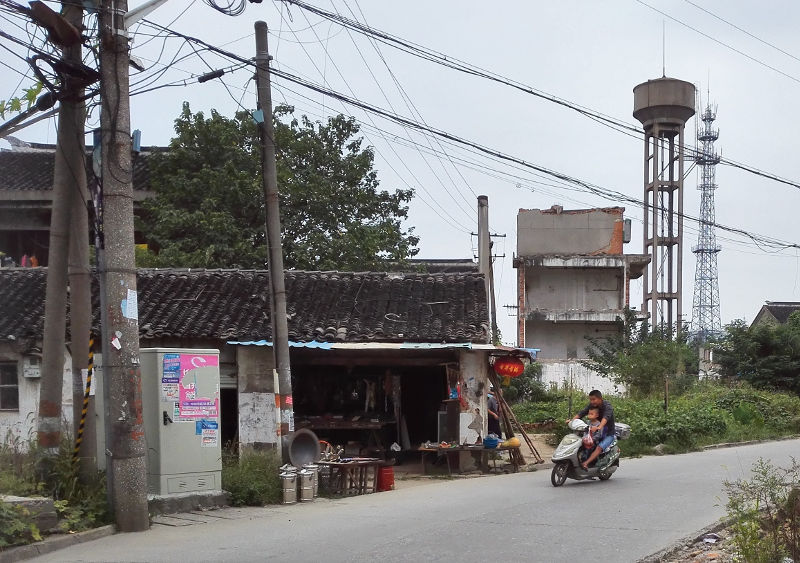 But in this area, we might overlook the fact that there was a lot of investment in infrastructure in the past: electric supply, telecommunications, water, road.