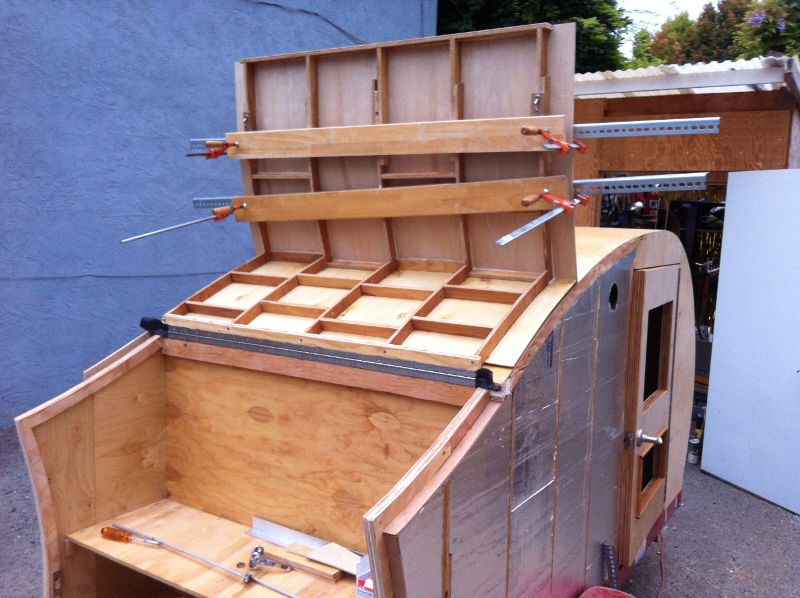 When we returned from our 1K test, I wanted to finish out the trailer as quickly as possible so that I could do some research and writing (That has not happened yet). I immediately set to building the galley-hatch. I continue to learn how to apply greater pressure for field-bending sheets of plywood. Here I am bending a 4′ wide sheet of 1/4″ birch veneer as the back face of the hatch.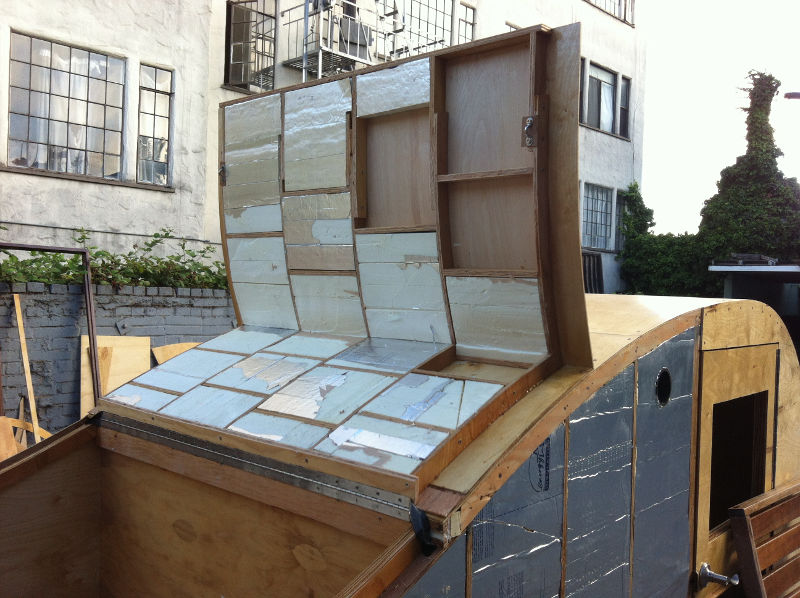 Next, I inserted insulation, just as in the roof and sidewalls.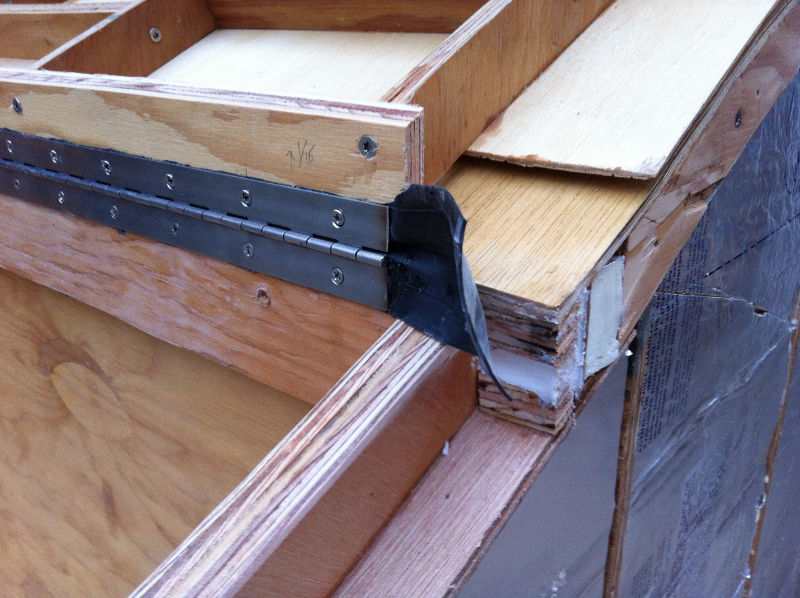 Here is a detail-shot of the hatch where it meets the roof and sidewall. In my effort at waterproofing, I have glued a slit-open bicycle inntertube to the piano-hinge. The end-detail is messy and inelegant; hopefully it will work.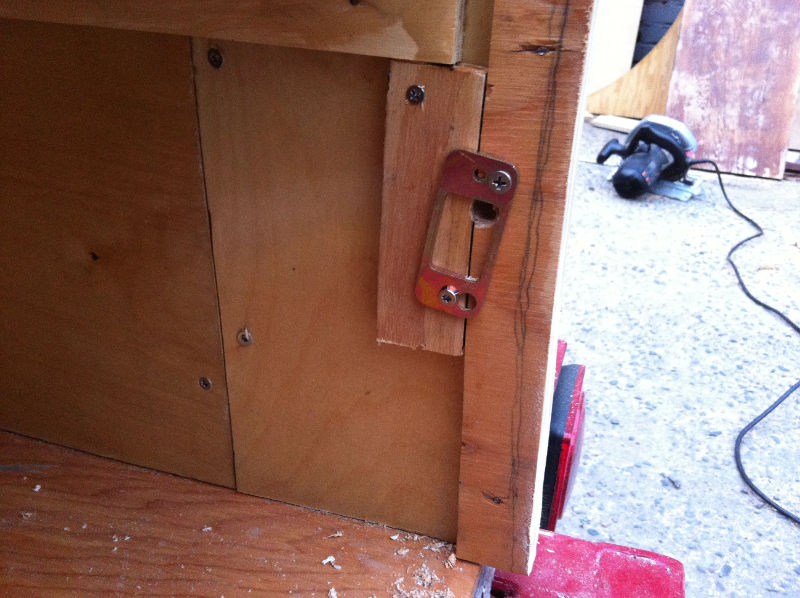 To lock the lid closed, our neighbor Keith gave me a garage-door type closer, with horizontal sliding bars. Here I am fashioning the jamb-socket for the closer.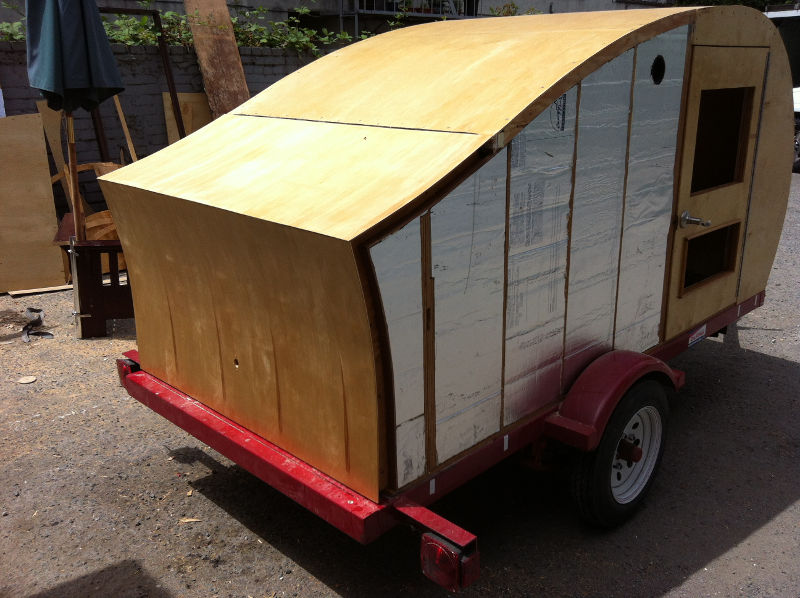 Here you begin to see the distinctive Guppy shape of this design.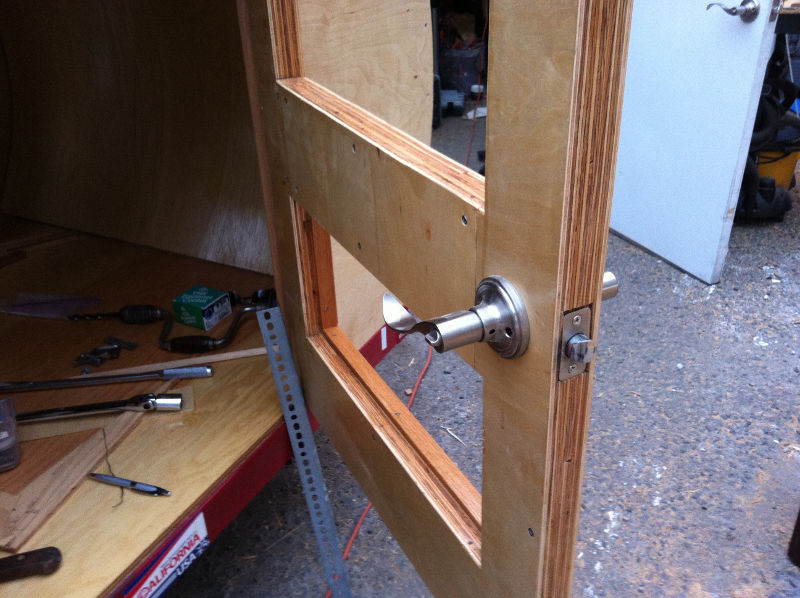 I also began fitting trim for the door and the windows.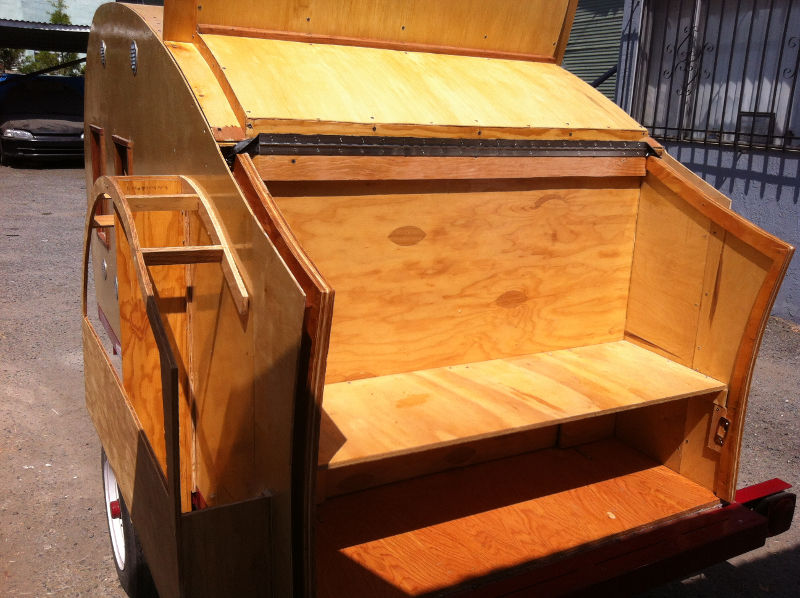 The last exterior addition was the rear "haunches," situated over each wheel well. These side-lockers open out to provide work-surfaces for me and the children.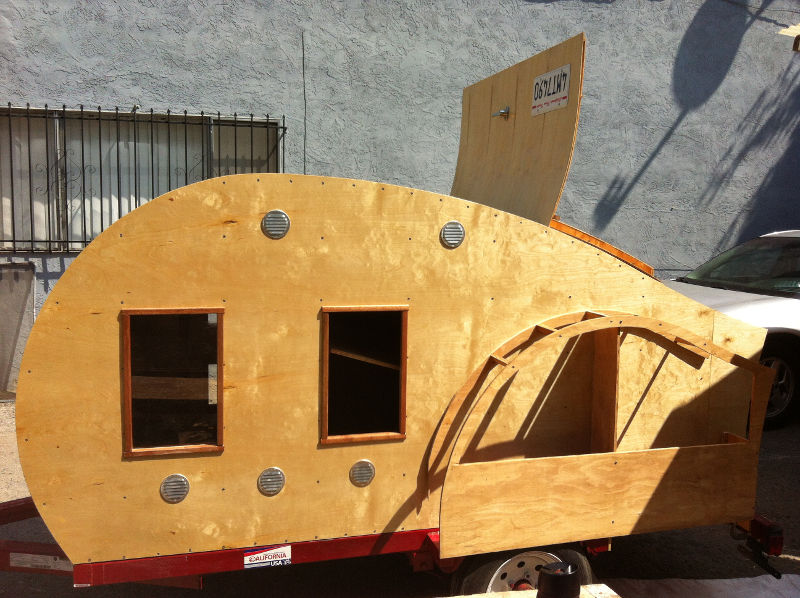 Here you can see the left haunch taking shape. Also note how the curve of the galley-hatch lid matches the curve of the roof; both are 10′-radius arcs, and the inflection-point is right at the hatch-hinge (see the design drawings in earlier posts). I like to say, sarcastically. 'Oh yeah! I meant to do that!' But sometimes, design-features are just fortuitous.
Also note that when properly varnished, the birch ply is utterly gorgeous. See how the sun refracts against the wood grain?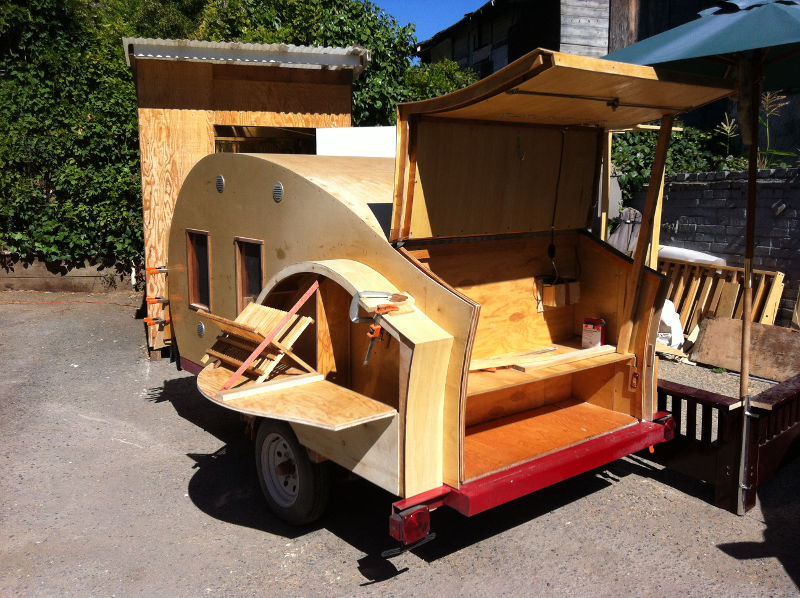 Here, the left haunch is nearing completion. Sadly, I got a bad piece of birch ply from Ashby Lumber. Delamination was so extensive that I stripped off the entire birch veneer and exposed the knotty-pine interlayer. It does not look pretty.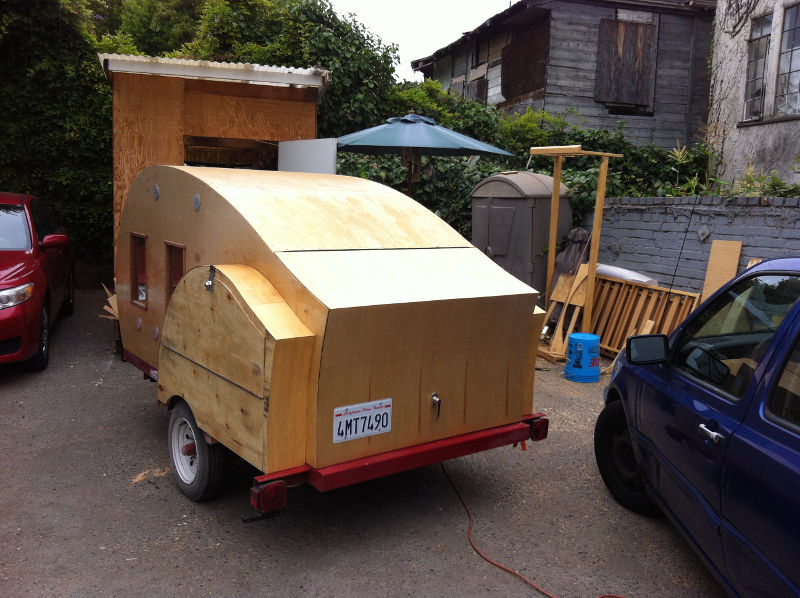 With both haunches installed, the Guppy has taken on its final shape.